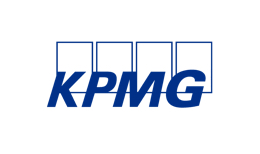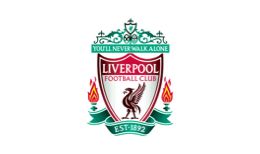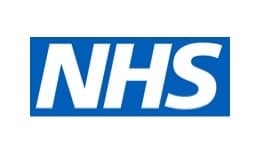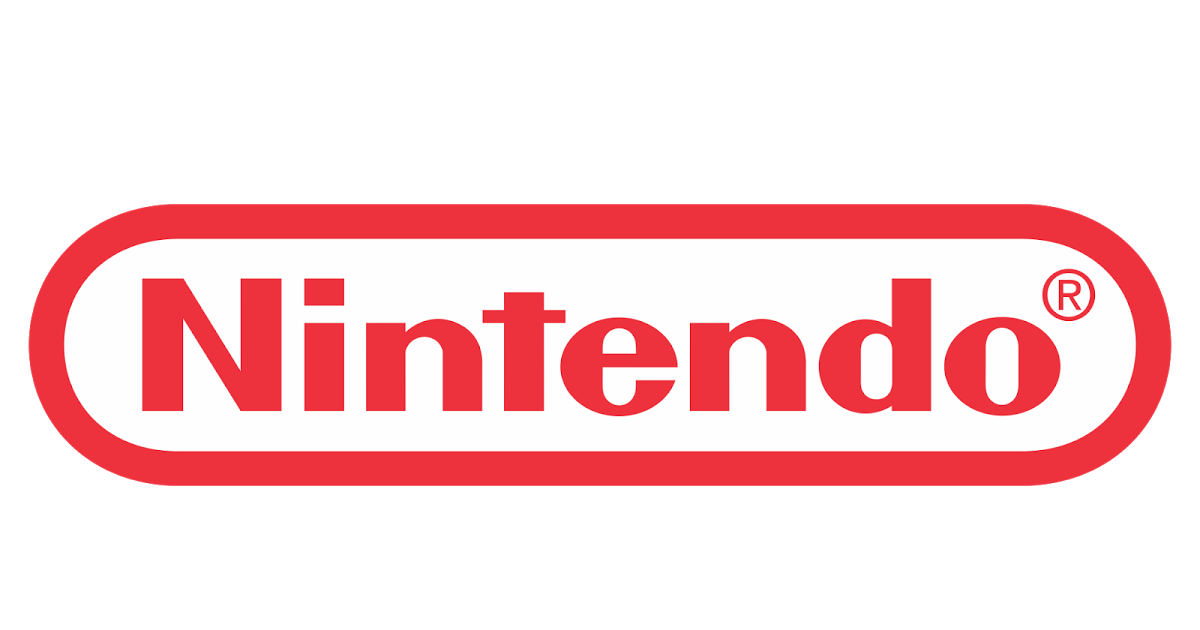 Book your interactive Christmas party quiz
Putting on a good Christmas party for your team is important. 
Your employees work hard all year round, so celebrating their achievements and commitment during the festive season is a great way to boost team morale, build better relationships, keep staff motivated, and remind them they're valued by you.
And no festive celebration is complete without a Christmas party quiz.
KwizzBit offers two options for companies looking to organise a festive quiz event for their teams: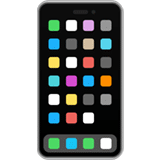 1. Full platform access
A one-month license which grants you KwizzBit access to host your own Christmas party quiz.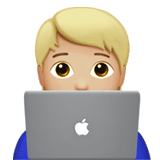 2. Bespoke event organisation
Work with our corporate event specialists to tailor your quiz event directly to your company's wants and needs.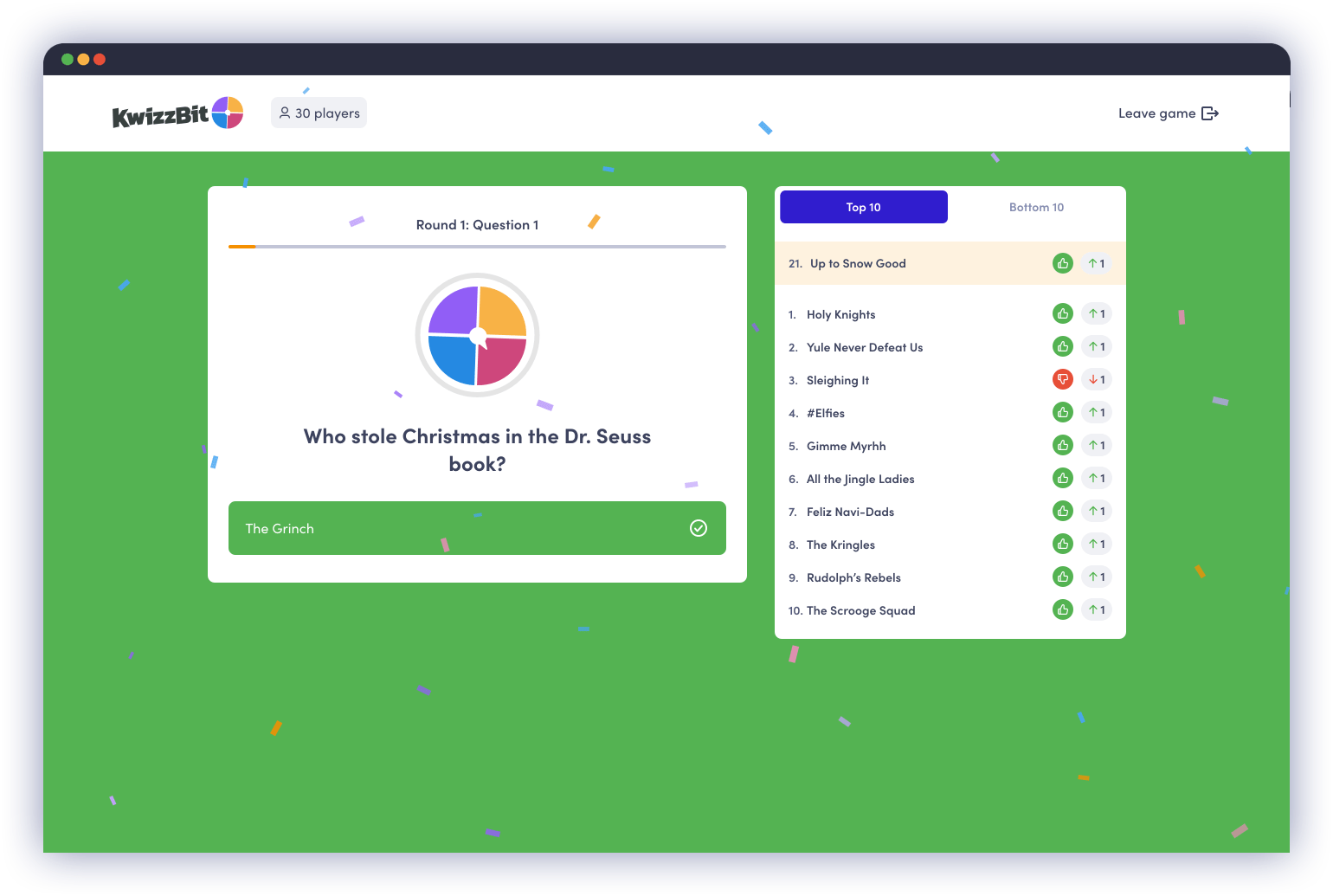 Unleash your team's competitive side
Play a fast, fun and exciting quiz game using your smartphone. With multiple question types and automatic scoring, your teams can climb the leaderboard in realtime to create a friendly, competitive atmosphere. And remember, the faster you answer, the more points you get!
Host in-person, or connect with virtual teams
Using a laptop to host a quiz, you can get on stage and do it the old fashioned way. Or you can connect with virtual team members anywhere in the world using our built-in live streaming or third party video tools like Zoom.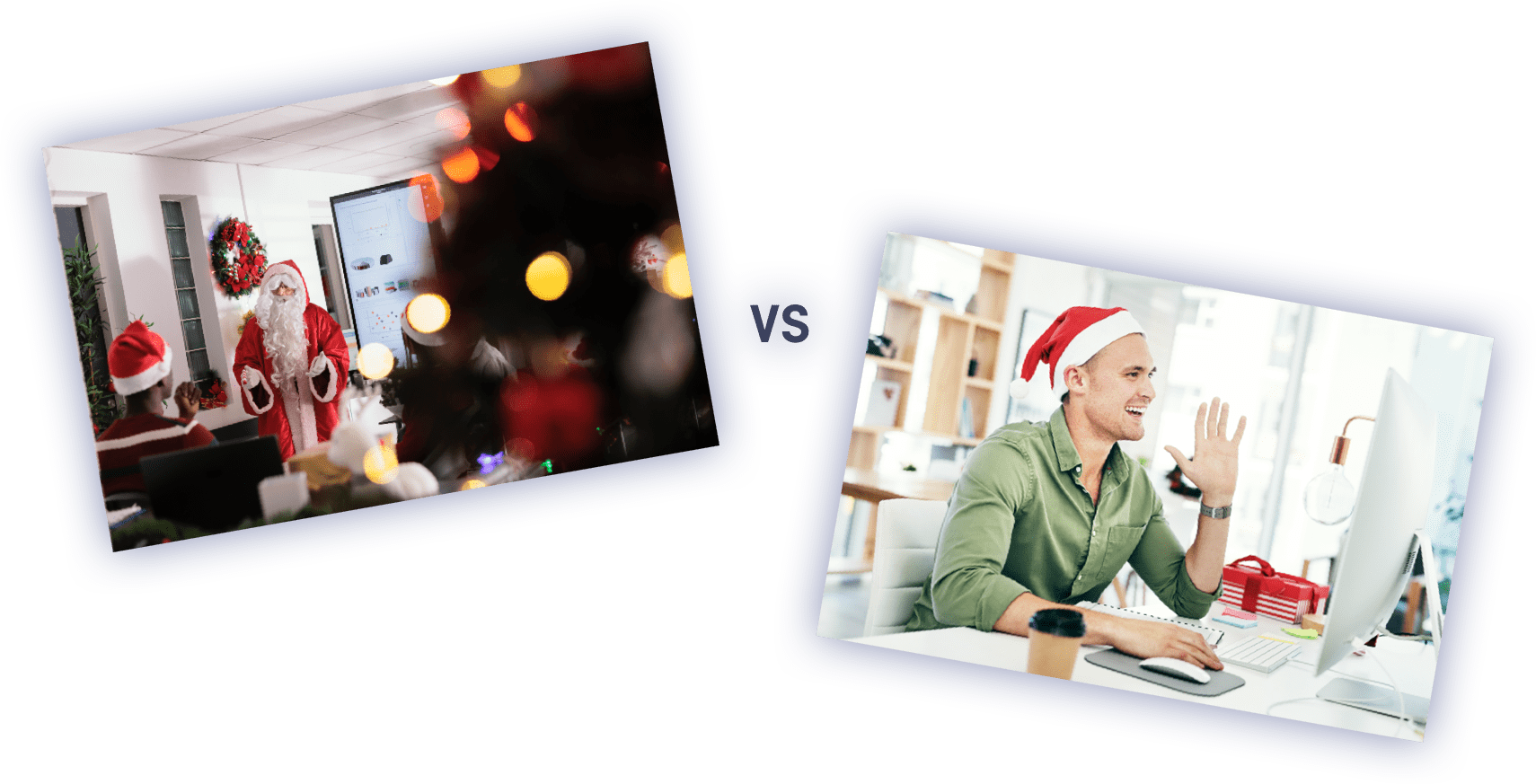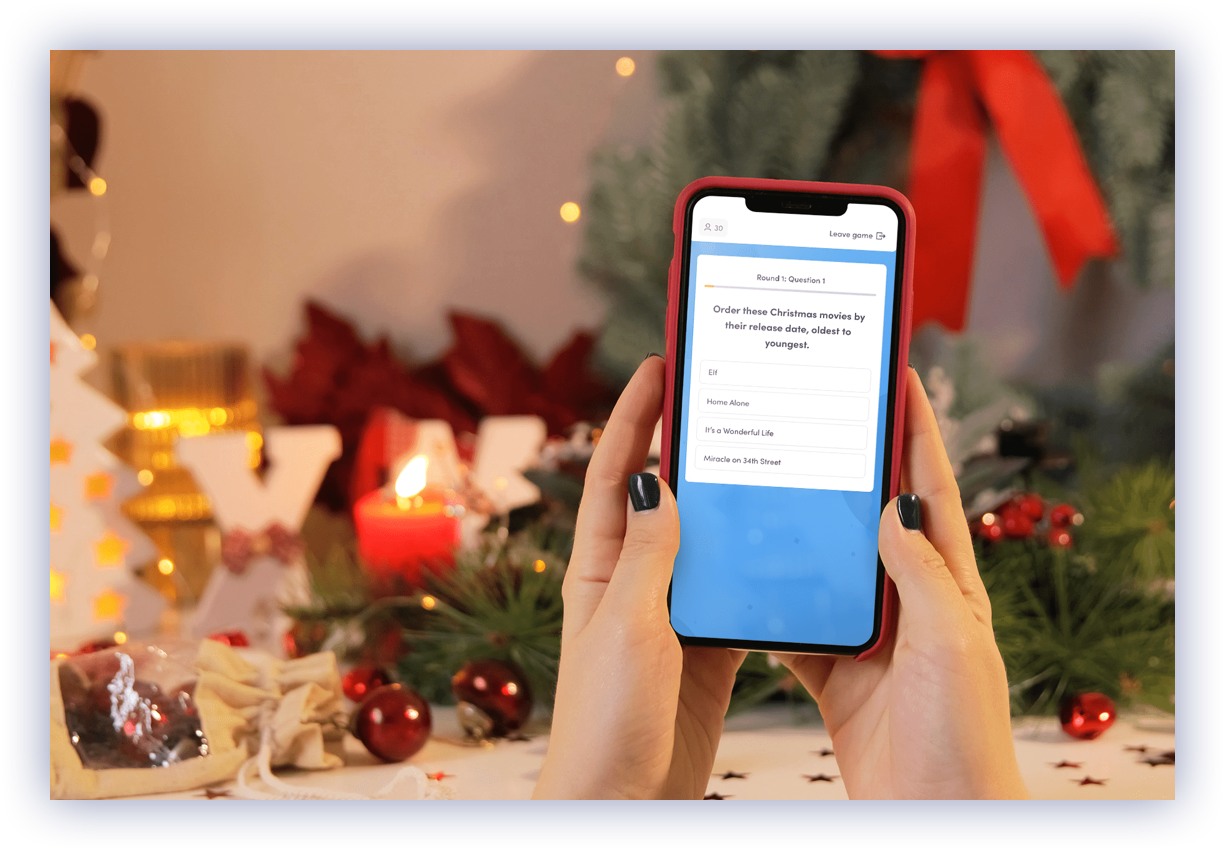 Easy to host, easy to play quiz game
Designed to make hosting and playing interactive quizzes as simple as possible. Simply login, pick a quiz and scan a QR code to join in and answer questions on your smart device.
Event management support from trivia experts
Get support organising your Christmas party quiz. Our team is skilled in delivering interactive quizzes as a marquee event, or integrating them into larger parties. With over a thousand corporate quiz events under our belt, we know what works and what doesn't.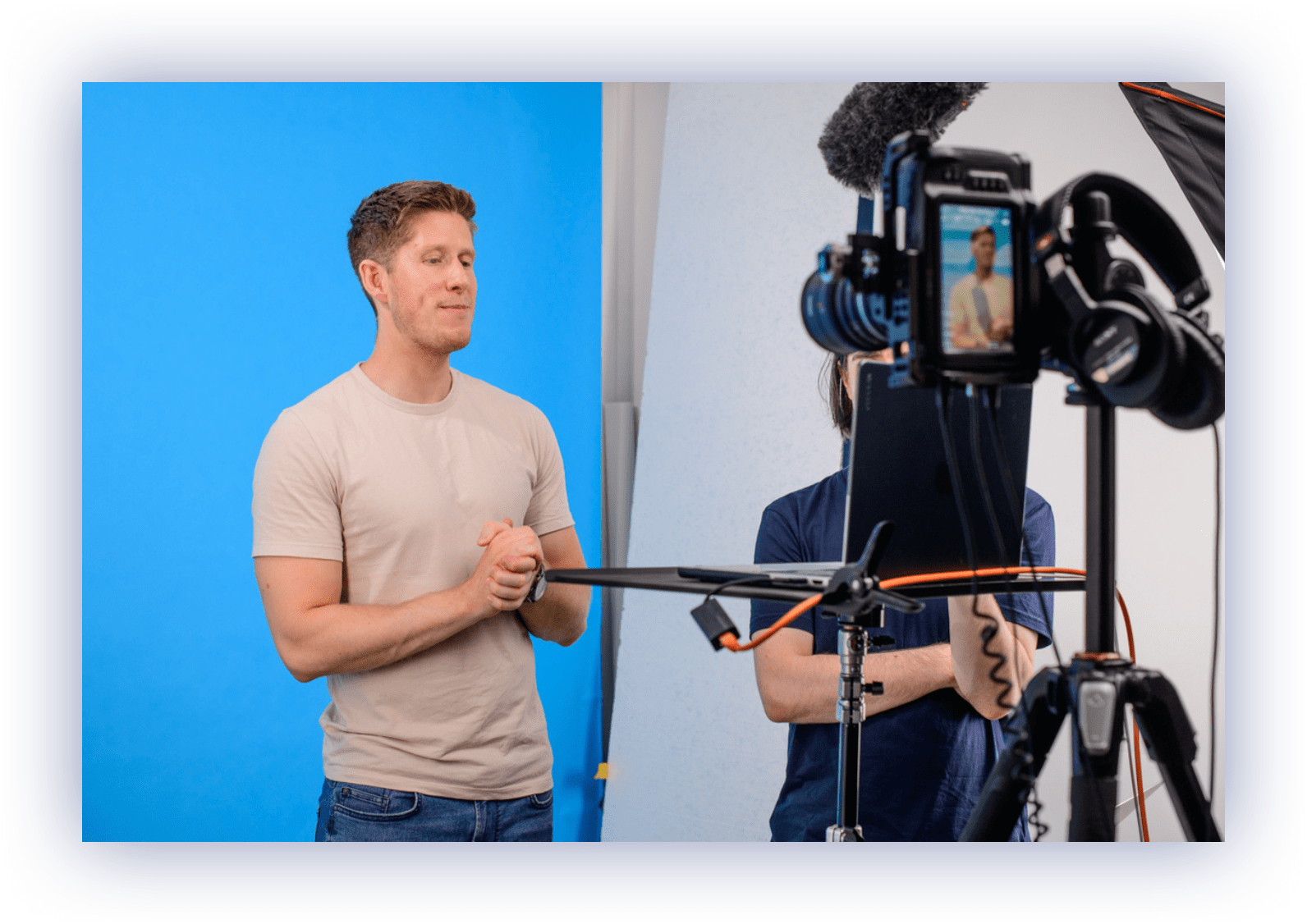 Professional & celebrity host sourcing
Does your Christmas party quiz need that extra razzle-dazzle? We've built up a directory of trusted quiz hosts over the years, from local professionals to big name celebs that can add the flair and charisma that Steve from accounts doesn't have. Sorry, Steve.
Bespoke quiz writing service
Do you want the quiz about a niche topic, your company, or something a little out of the ordinary?  Our team of highly skilled quiz writers can tailor your Christmas party quiz to your exact specifications.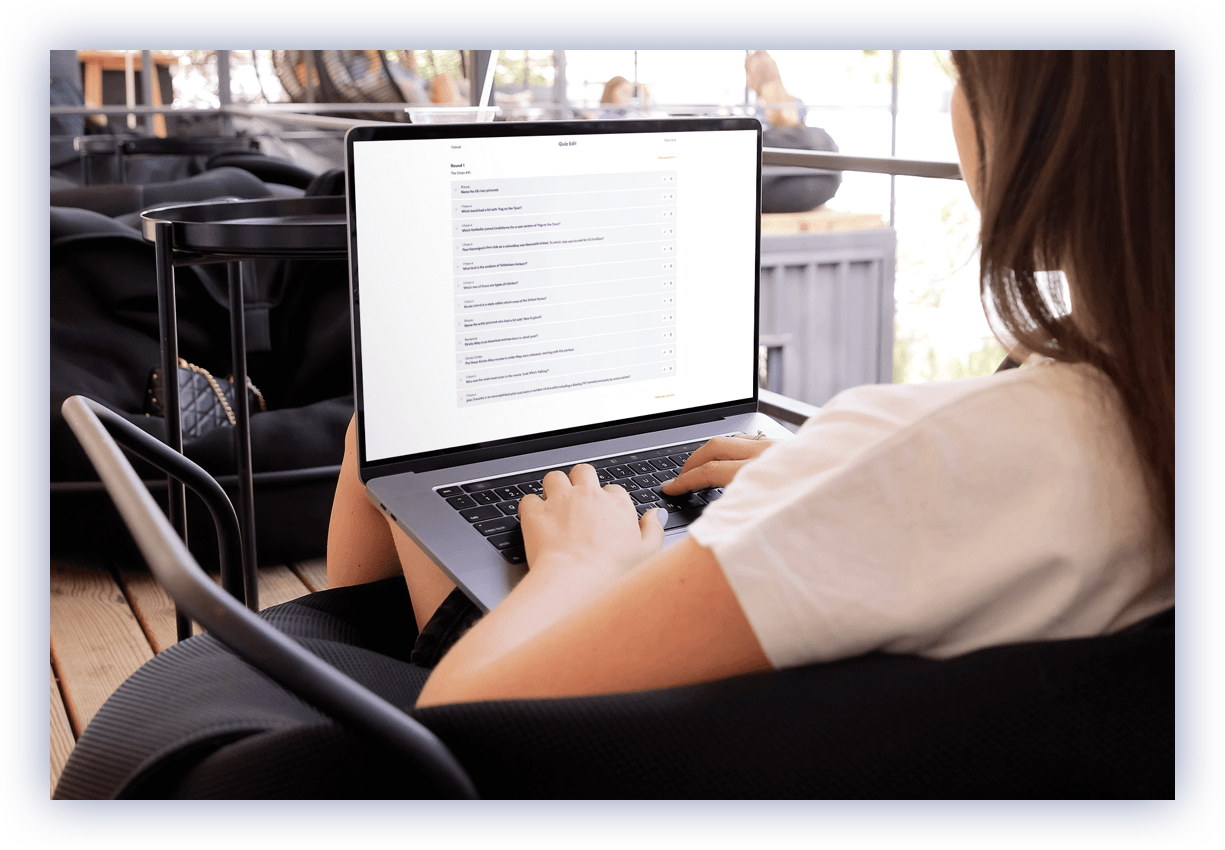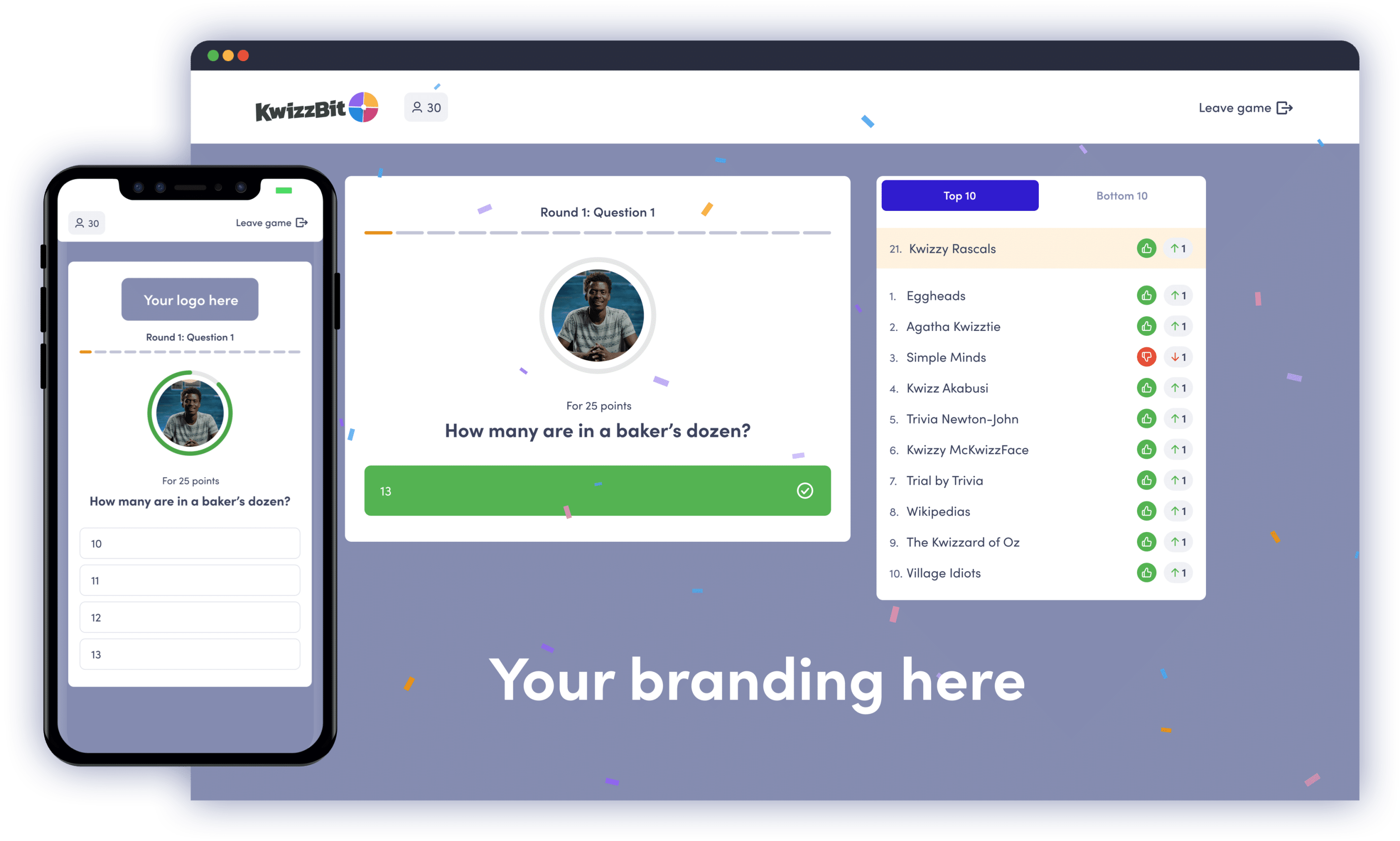 Personalise your quiz experience
Adhere to your brand guidelines by adding your company's branding to all player and host devices. You can even add a custom game link to the end of a quiz to direct your players to a unique URL. Try a digital Christmas card, or partnering up with a charity to support their cause!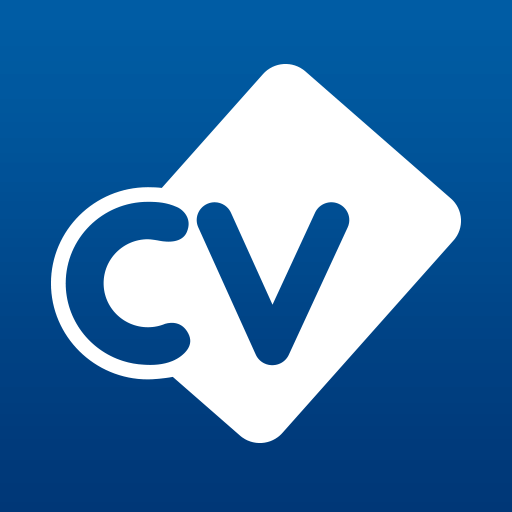 Amanda le Gros
Head of Marketing, CV Library
"We chose KwizzBit as a virtual alternative to our usual face-to-face Christmas party quiz. The platform is easy to use. The team were very helpful setting everything up. We used a mixture of our own questions and some pre-written rounds from KwizzBit, which were really topical and saved us a lot of time writing them all ourselves."
Stacie Hall
Viacom CBS
"Chris at KwizzBit was fantastic at putting my department's virtual Christmas party quiz together. There were so many fun rounds to choose from to suit all ages and genres. On the day, our event was seamless and so easy to follow for the participants as well as myself hosting it. I've already had requests for another one!"