Put December 1st in your diaries.
We're launching our very own quiz advent calendar for you to play free smartphone quizzes with your friends, family and communities this Christmas.
Getting in the Christmas spirit
2020 has sucked. Big time. However, during lockdown (the 1st one), we realised what a positive impact quizzing was having on everyone's lives.
The art of delivering and answering quiz questions combined with video streaming technologies enabled people everywhere to socially connect with their loved ones when they couldn't physically be together.
It changed the way we looked at our technology and made us rethink how it can be used.
At the most basic level, we provide software for people to host quiz events. However, we quickly realised we were doing far more than that. We were facilitating social interaction, lifting spirits and providing escapism during a difficult time.
That brings us to the quiz advent calendar. Christmas is usually a magical time of the year for people to come together and celebrate. But, the way we celebrate is going to be a little different this year.
So we wanted to create something that would enable everyone, regardless of what tier they're living in, to get in the Christmas spirit.
How the quiz advent calendar will work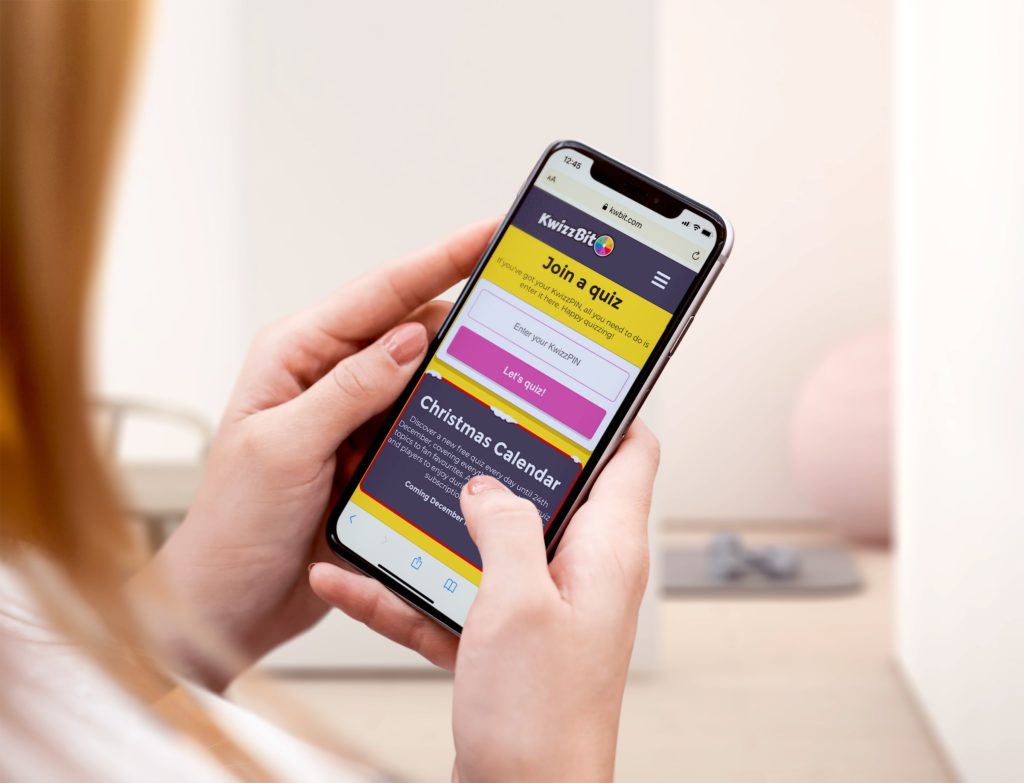 Every day in December from the 1st to the 24th, a new round of free quiz questions will be released onto our online platform. Anyone who signs up for a player account will be able to play the quizzes for free with up to 2 people. However, the option to upgrade will be available for hosting larger games.
Each round will consist of 5 quiz questions made up of our various question types around a surprise topic. And every subject has been carefully selected having delved deep into our knowledge banks to find the most popular quizzes of the last 4 years.
Ranging from classic pub quiz formats to some of the best-loved themes from the world of pop culture, we guarantee there's something for everyone
How you can play the quizzes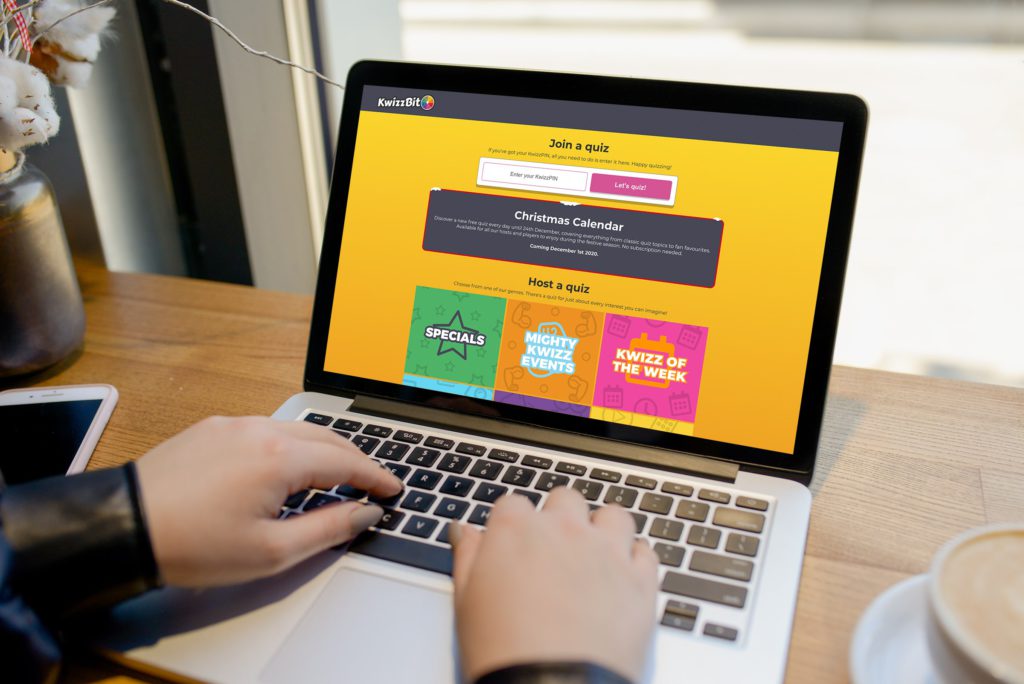 All you need to do is sign up and login to KwizzBit. Next, choose your free quiz from the 'Christmas Calendar' tile on the dashboard. You really can't miss it.
Then simply ask your players to join the quiz at kwbit.com using their smartphone and get quizzing. However, much like eating your daily piece of advent chocolate, once you've played a quiz you won't be able to play it again. So be careful!
As we're an online quiz service, you can host quizzes in-person or you can host them virtually using video conferencing tools like Zoom. If going virtual is new to you, please check out our guide on how to host a virtual smartphone quiz.
Access your free virtual quiz advent calendar on December 1st by signing up for an account.