KwizzBit is a cloud-based quiz platform which fuses cutting-edge smartphone technology with traditional pub quiz formats to create the perfect interactive platform for 21st century quiz nights.
Designed and developed by a team of tech and gamification enthusiasts, KwizzBit is underpinned by two core elements: simplicity and top notch trivia.
Quizzing shouldn't be complicated. Simplicity is at the heart of KwizzBit, creating a gameplay experience that allows anyone to easily host or play a game, regardless of their age or technical ability.
All of our quizzes are written and rigorously tested in-house by a dedicated team of enthusiasts and trend setters with over 60 years combined experience of making top notch trivia.
Enjoy online, interactive quizzing with friends and family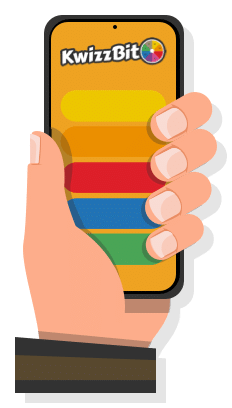 1. Host a game
Choose from 100's of top topics, there's something for everyone
2. Invite players
Share the KwizzPIN for your game with your friends, it couldn't be easier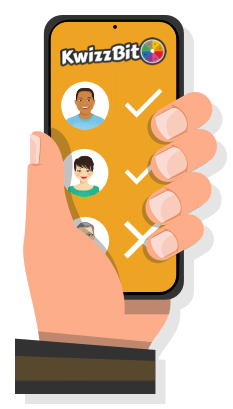 3. Get quizzing!
Wait for your friends to join and be the host of your own gameshow!
Meet the team
A bunch of eccentrics who share a common love for technology, trivia and knowing something about pretty much everything.
Mark Walsh
CEO
A tech-obsessed, 80s kid with over 10 years experience delivering unique entertainment solutions to the licensed trade and has an insatiable appetite for trivia and Back to the Future.
Specialist Topic: 80s Music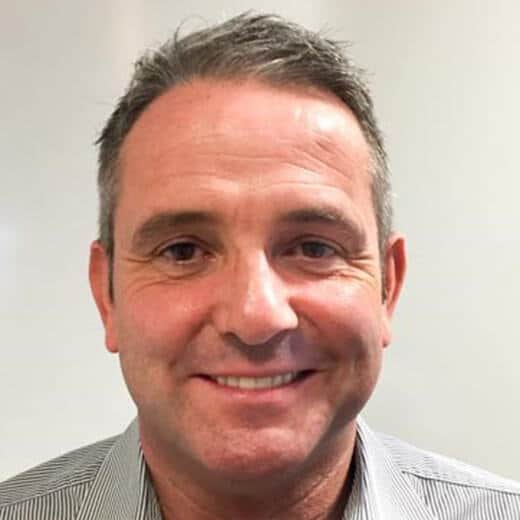 John Sheard
CTO
A seasoned technology leader with a background in software development, cloud adoption and infrastructure who in the past has blown the socks off of blue chip organisations like NHS Digital, ASDA and the RAC.
Specialist Topic: Capital Cities
Steve Saul
CMO
A walking, talking fact machine with 20 years experience writing all manner of quiz content who unsurprisingly just so happens to be responsible for co-founding the UK's largest quiz company.
Specialist Topic: Wolves FC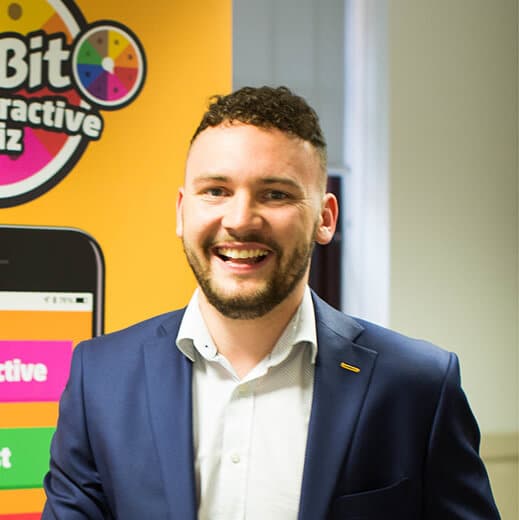 Christopher Hart
Head of Sales & Marketing
An inventive and innovative problem solver with over 8 years experience managing pubs, bars and a wide range of events. Enjoys the culinary arts, Muay Thai and cheering on Leeds United.
Specialist Topic: Sports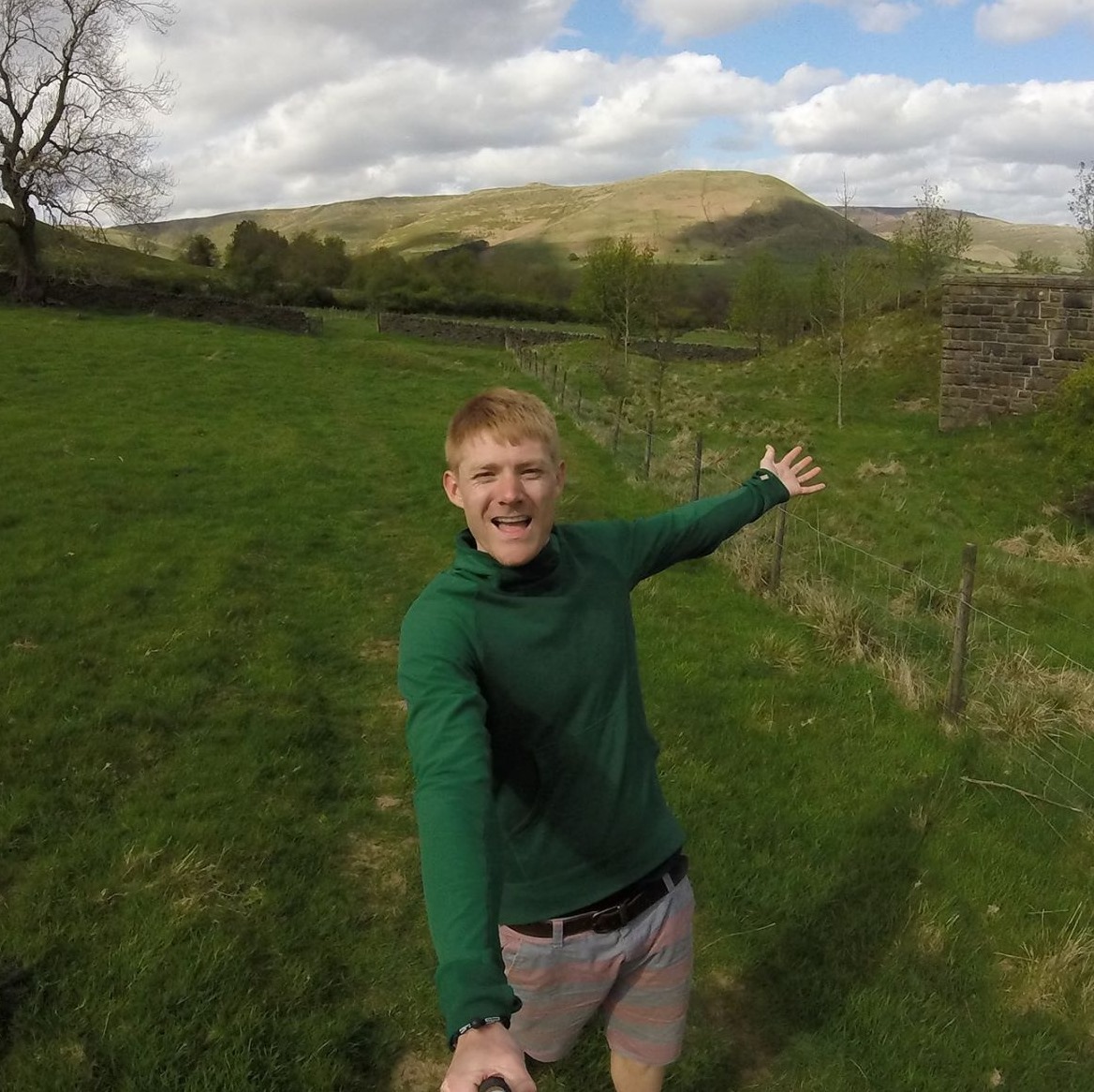 Phil Robinson
Lead Developer
A cycling enthusiast with a talent for translating wild ideas into fully functional software applications. Phil is fluent in at least 5 programming languages and absolutely loves Crash Bandicoot.
Specialist Topic: Video Games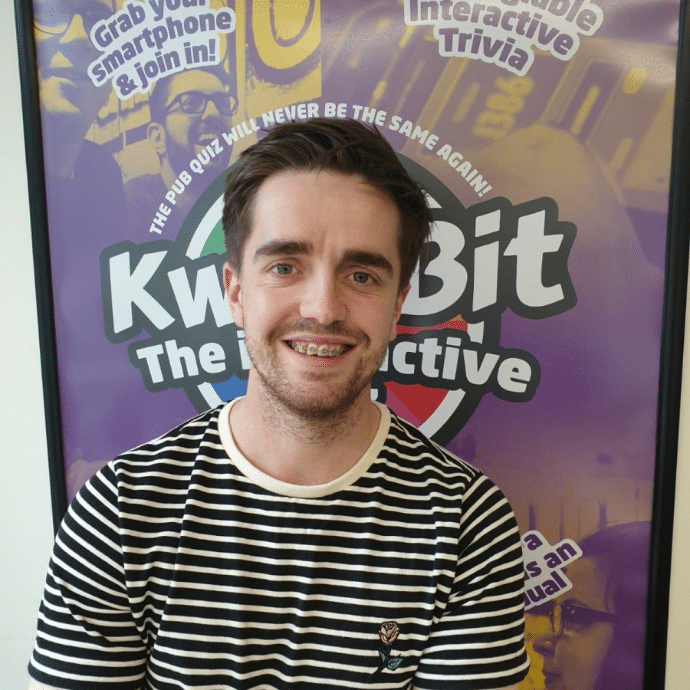 Joel Slinn
Digital Marketing Manager
With an equal parts creative, strategic and sassy brain, if Joel's head isn't buried in marketing plans, Photoshop or a good book, he's telling you about this great new band you've never heard of.
Specialist Topic: Music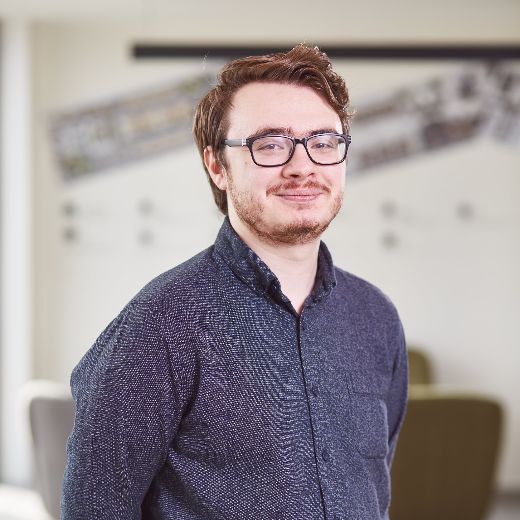 Elliott Hart
Customer Service & Training Manager
A self-confessed dinosaur enthusiast dedicated to exemplary people training, customer service and timely dad jokes. Experienced managing pubs, a hotel and even a bowling alley.
Specialist Topic: Animals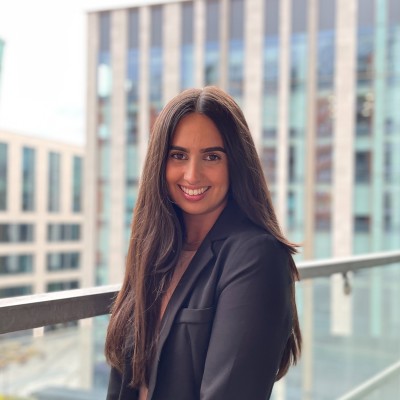 Nazia Hussain
Digital Marketing Apprentice
A Gogglebox obsessed shopaholic with a Fine Arts degree and experience in all things creative. When she's not watching other people watch TV, you'll find her at the gym setting a new PB or engrossed in her laptop. Can be won over with bao buns.
Specialist Topic: Fashion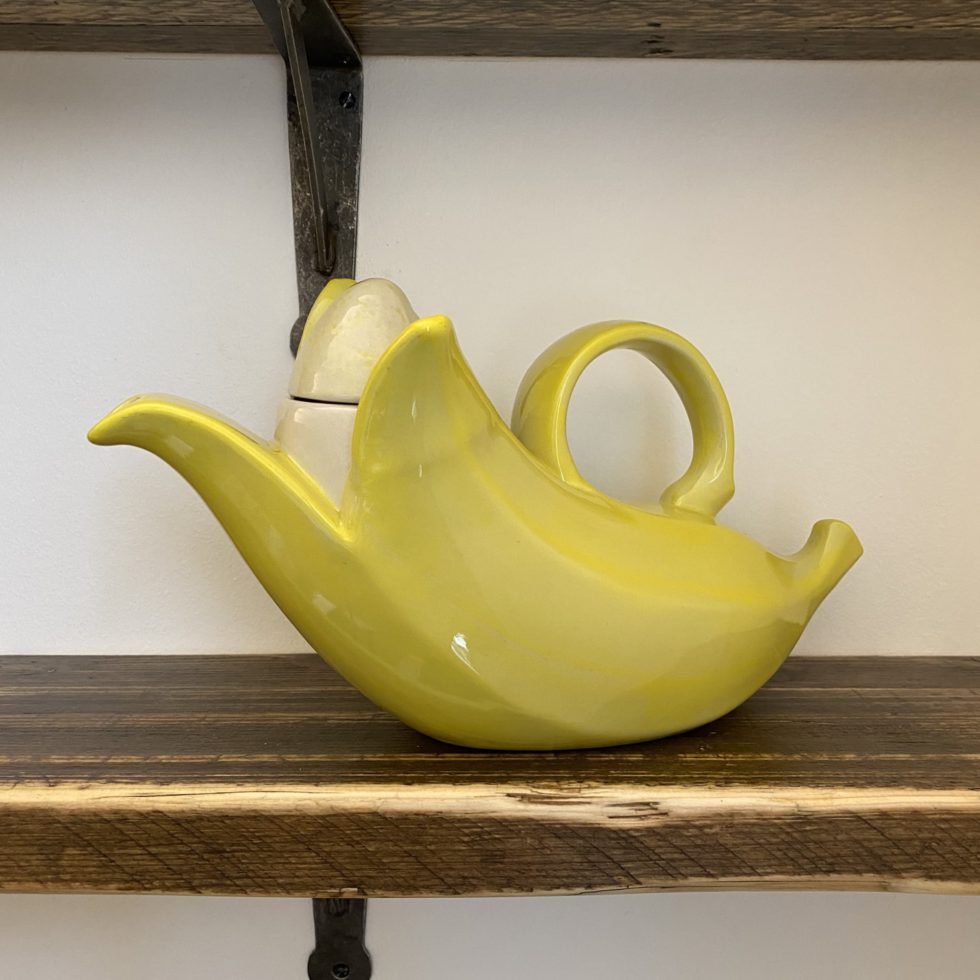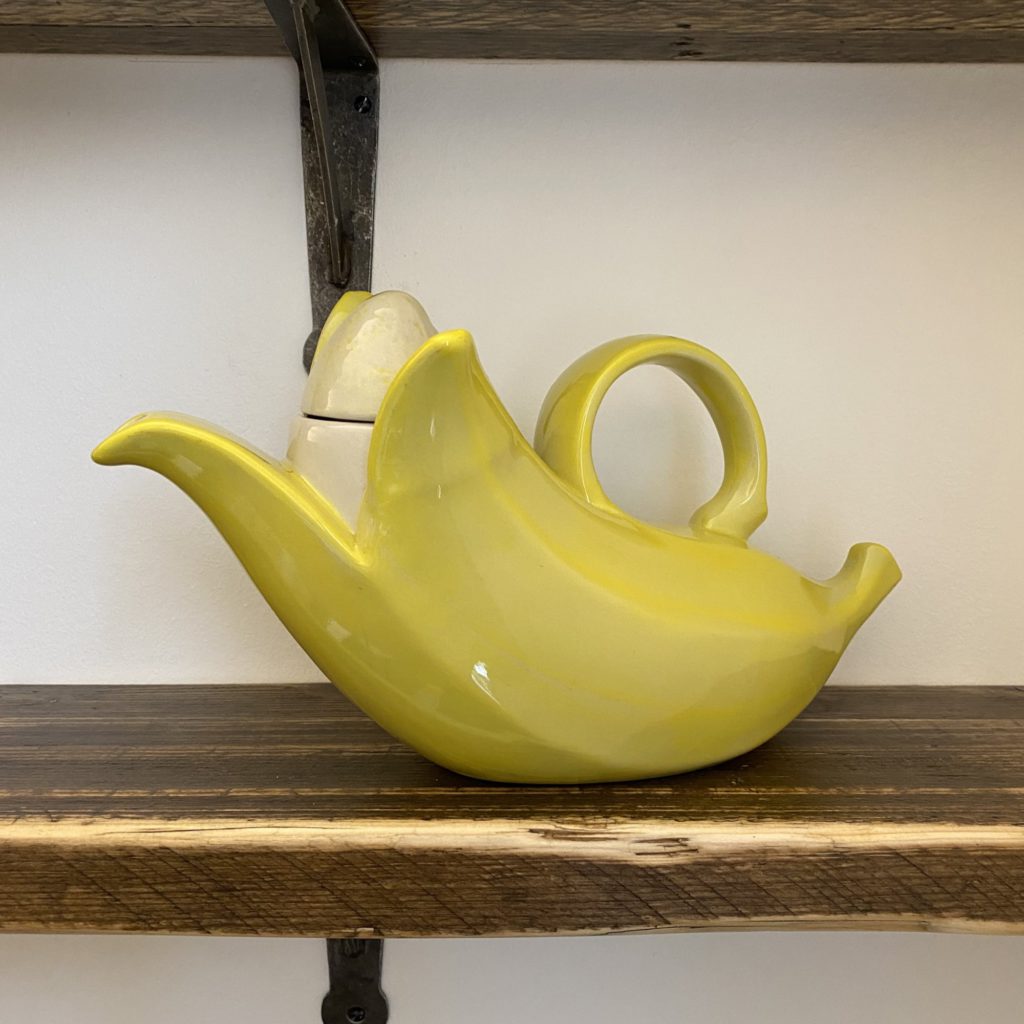 Banana Teapot
Tea Specialist
KwizzBit's longest serving employee who's never made a bad cuppa. Hates people who put milk in first.

Specialist Topic: Biscuits
Simon Johns
Fundraiser Sands UK
We have played quizzes virtually to help us raise funds for charity during the lockdown. The system is fun, very simple to use and has helped us raise £1045 within a month.

Sam Tasker Grindley
Accountant, GBAC
Having played KwizzBit in the pub or at charity events many times, I decided to use it for a GDPR training session at my firm of accountants. It transformed what could be an incredibly dull topic into something interesting and engaging. My colleagues were talking about the training session for days after!

Gemma Fisher
Publican, The Grosvenor
KwizzBit has been a huge success in my pub, making our quiz nights exciting again. It's so easy to use, it's exceptional value for money and the support from the team is second to none.

Dave Aldred
Champs Sports Bar & Grill
I chose KwizzBit as I was looking for an interactive quiz to remove the headache of constantly writing quizzes and printing out question sheets. More time can now be spent interacting with customers as opposed to going through sheets of paper. We regularly have in excess of 30 teams, with recent weeks seeing 50+ teams. Thanks to the quiz we see an average of £2000 a week in sales.

Joanne Lear
Play at Home Quizzer
KwizzBit is excellent. Using Zoom we've been able to play against our 3 grown up children who we can't see at the moment because of the lockdown. Thanks for the fun!

Rebecca Nolan
HR Executive, BAE Systems
We used the platform for a corporate away day where we wanted employees to think a little differently and move away from your standard death-by-PowerPoint session. They tailored the service to meet our requirements with ease and the platform is really user friendly. Excellent experience!