Listening to general knowledge podcasts has many benefits, whether its the thrill of learning something new, discovering a new perspective or supercharging your trivia game to beat that annoying quiz team that always wins. You know the one.
With the number of podcasts booming in recent years, it can be overwhelming to find one you actually like. As a quiz company it'll come as no surprise to you that we've spent countless hours learning all sorts of trivia this way, so we know exactly where you should start listening.
In this post, you will find the 15 best general knowledge podcasts we regularly listen to, along with our favourite facts we've learned from them.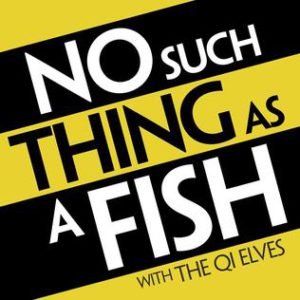 Straight from the researchers of BBC's QI, comes one of the best trivia podcasts available. Dan, James, Anna and Andy, collectively known as the QI Elves, discuss their favourite facts they've discovered in the last week. The other elves stimulate discussion by expanding on previous tidbits with their own creating a rich tapestry of general knowledge that is both accessible and very engaging.
Whilst their discussions flow nicely (and often into niche areas like Albanian cricket), it's the host's chemistry that sets No Such Thing As A Fish apart. They're clearly great friends and colleagues who truly love what they do. If you're after a podcast that balances deep dive fact-finding with accessibility, then this is a good place to start.
Fun Fact: All three assassinated US presidents had an affinity for rocking chairs. Coincidence? Probably.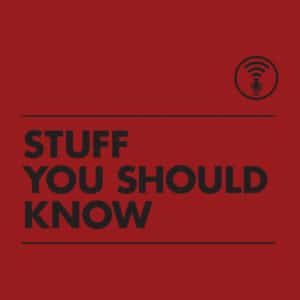 Have you ever wondered why something that seems so normal actually works? Like skateboarding or why the tyre manufacturer, Michelin, decides which restaurants are the best. Don't worry, we all have.
Stuff You Should Know, hosted by Josh Clark and Chuck Bryant of HowStuffWorks, answer all of these burning questions with clarity and humour in abundance over the course of around 60 minutes. That in itself explains why it's one of the most popular podcasts in the world.
New episodes are released at least three times a week. 'Short Stuff' episodes tackle individual subjects in 15 minutes and 'SYSK Selects' rerelease the best content from their archives dating back to 2008. So there's no shortage of trivia for you to immerse yourself in.
Fun Fact: Cuteness in mammals is an evolutionary trait designed to trigger our care instincts.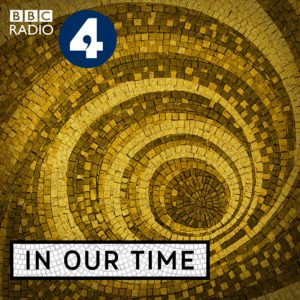 The BBC has hit it out of the park with this one. Starting as a radio broadcast in 1998, In Our Time's weekly episodes were repurposed for the digital age from 2004. It stands tall today as one of the most insightful general knowledge podcasts covering a wide range of historical topics.
Longstanding host, Melvyn Bragg, invites three academics to explore their specialist subject, which can be anything from Mao's Cultural Revolution to The Great Gatsby. He is no expert himself, but he steers his guests in his search for knowledge, who in turn flesh out his questions from their own professional research.
Links to related research and a reading list accompany episodes on the BBC's website so you can immerse yourself in topics that spark your intellectual fire.
Fun Fact: Coffee was discovered in Ethiopia as a farmer noticed his goats getting giddy after eating coffee berries.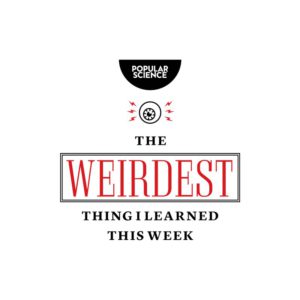 Do you consider yourself a weirdo? If so, you'll love this podcast.
Fortnightly, PopSci magazine's editors unleash the most bizarre stories they've unearthed in their research. They cover a broad range of zany topics in an easy-going manner and once they've all shared, they vote on the weirdest one for that week.
Don't let the science-focus scare you, as they release a detailed overview that lets you decide which episodes awaken your curiosity. However, if discovering the secret ways movies uses animal sounds or how some jellyfish are basically immortal sounds up your street, then you'll be counting down the days for new episodes.
Fun Fact: An astronaut journeyed to the moon and discovered he was allergic to lunar dust.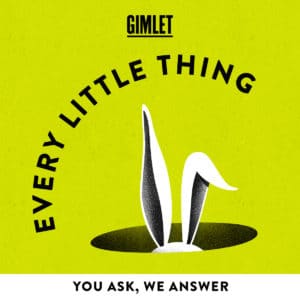 Hands down, this is one of the most unique general knowledge podcasts we've ever listened to. Every Little Thing has a 24/7 hotline for curious listeners to call in and ask weird and wonderful questions like:
• Do dogs have belly buttons?
• How old is Winnie the Pooh?
• When did humans decide to start wearing pants?
Every Little Thing's hosts invite the listener with the burning question onto their next episode for a light-hearted yet wonderfully informative three-way call with the hosts and guest experts who are more than happy to satisfy their curiosity.
Fun Fact: The average tree squirrel can stockpile up to 10,000 per year.
Have you ever fallen down an internet rabbit hole? We have plenty of times.
Thankfully, the co-founders of Relay FM have decided to jump into the rabbit hole for you. Every fortnight they get lost in the depths of Wikipedia before surfacing to record a 10-20 minute show where they reveal their wild findings. The resulting trivia is often so peculiar you need to remind yourself it's true.
Ungeniused may be bite-sized, but it's jam-packed with humour and wild stories about unusual sports, flat earth societies and Australia's Emu War. You'll have no choice but to binge through the last five years of this trivia podcast.
Fun Fact: Fish, frogs, jellyfish and even spiders have all been recorded throughout history falling with the rain.
Sticking it to teams at pub quizzes is Miss Information's mission statement. However, at this podcast's heart is two best friends with a boatload of enthusiasm for history, pop culture, science and trivia. Glowing with chemistry, the pair bounce ideas and facts off of each other before finishing up with a quiz you can play along to.
Miss Information has a particular interest in significant women in history which we've not encountered nearly enough in other general knowledge podcasts. This includes:
• Chief Wilma Mankiller, the first female Principal Chief of the Cherokee Nation
• Octavia Butler, a visionary science fiction writer
• Sister Rosetta Tharpe, the Godmother of Rock 'N' Roll.
We've learned a ton from Miss Information that we haven't found anywhere else!
Fun Fact: Elvis Presley copied his hip-swinging rock and roll style from Sister Rosetta Tharpe.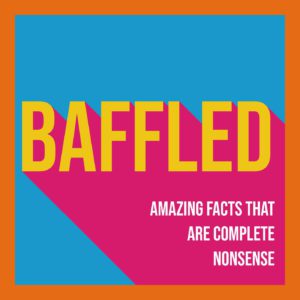 Three lads, amazing facts and tons of banter sums Baffled up quite nicely.
Dan, Mark and Conor are on a mission to unearth the facts they believe are complete nonsense. They discuss their latest discoveries weekly and often get lost along the way in their own nonsense chit-chat. Baffled doesn't take itself seriously, despite how informative it is, which makes it one of the most entertaining general knowledge podcasts out there.
A secondary episode, Conor Explains, is released every Friday and sees one of the three amigos deep-diving into a particular subject. Despite being frequently ribbed on by his co-hosts, he cuts a relatable figure for the everyman who can't believe what gibberish exists in the world. You'll laugh, learn and feel part of the gang.
Fun Fact: The longest word in the English language takes 3 hours to pronounce.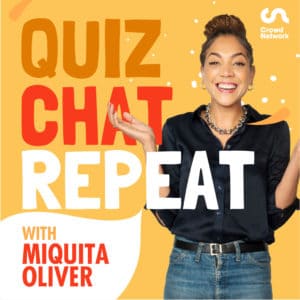 Are you interested in a general knowledge podcast that reflects an actual quiz night?
Miquita Oliver charismatically presents this trivia podcast every Monday to Friday. It features a wonderful mix of guest personalities from Lily Allen to Miquita's dad Garfield being quizzed in 15-minute episodes.
Every guest's final score is ranked on a leaderboard and compared to previous ones. It's like the trivia version of Top Gear's star in the reasonably priced car and is guaranteed to get you shouting when you know answers her guests don't.
Fun Fact: The Red Lion, The Crown and The Royal Oak are the three most popular pub names in the UK.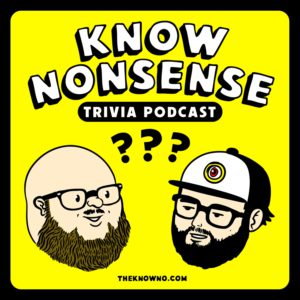 Listening to Know Nonsense Trivia is like being a fly on the wall observing two great friends hang out. It just so happens they're both professional quizmasters that love trivia.
It's structured like a head-to-head quiz with multiple rounds featuring their own carefully constructed questions. The questions are designed to catch each other out but the competitive element falls to the wayside as Lee and Marc explore topics and drift through general conversation. Naturally, episodes are longer at around two hours, so its perfect for binging on your daily commute.
Fun Fact: Owning a pet rabbit is illegal in Queensland, Australia unless you're a magician.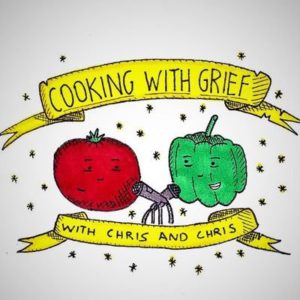 Featuring neither cooking nor grief, this general knowledge podcast puts comedy first. Hosts, Chris and Chris scour the internet for the funniest facts they can find and present them to each other.
Any topic is fair game with the only real criteria for selection being; "can we have a laugh about this?". Their first episode immediately sets the tone for the rest of the show with a story about ridiculous government policy for Beijing's sperm banks. As trivia podcasts go it's crude, insightful and laugh-out-loud funny in equal measure.
Fun Fact: An American man claimed legal ownership of the Moon via the United Nations and created a very profitable business selling it off.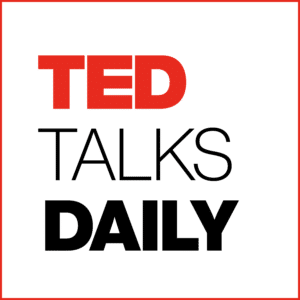 You've heard of Ted Talks, right? Of course, you have.
Their daily podcast series offers thought-provoking insight and ideas into every subject imaginable. Much of its focus is on pressing current affairs, home-hitting societal issues and personal development, but it also boasts a wealth of content to satisfy your thirst for general knowledge.
Whilst the ideas are big, the 15-minute episodes are not. They're perfect for bringing yourself up to speed on important issues and debates happening in the world without burning yourself out over a three-hour discussion.
Fun Fact: Doctors are adopting artificial intelligence as they can diagnose illnesses better than they can.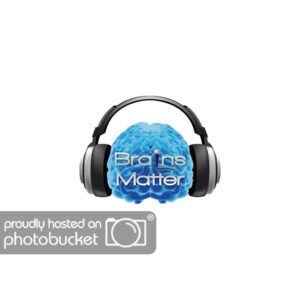 Brains Matter is hosted by an Aussie known only as 'The Ordinary Guy'. He's just like me and you in that sense. He also has a keen interest in understanding difficult topics like astrophysics and where life on Earth comes from.
Since 2006, he has made it his mission to make complicated topics accessible to regular listeners all over the world. By sparking discussions with academics and professionals on everything from mathematics and engineering to zoology and politics, he has created a rich archive of material for you to immerse yourself in.
Fun Fact: Micro animals called tardigrades can survive in outer space.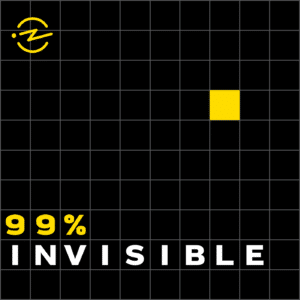 We'd be lying if we said we weren't sceptical when this design podcast was recommended to us. As it turns out, its one of the best general knowledge podcasts we've ever heard.
Roman Mars's warm voice guides you through specialist subjects like architecture and urban planning. Nevertheless, it's easy-going for the general listener as topics are presented through the lens of human experience.
An object's physical design takes a backseat as Mars and his guests breathe life into the subject by delving into the historical, political, economical and psychological context that surrounds it. Nuclear bunker design might not float your boat. The evolution of bunkers into a hugely profitable real estate industry for those preparing for doomsday might. See what I mean?
Fun Fact: Singapore has underground skyscrapers because they've run out of space on top.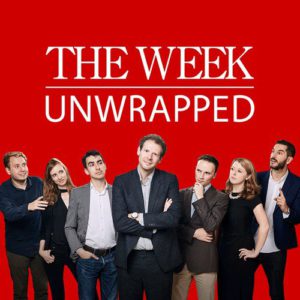 Coming from the current affairs magazine of the same name, The Week Unwrapped talks about things happening in the world today. This doesn't mean they're repeating the same stuff you see in the papers. Far from it.
Unwrapped sheds light on the things shaping the way the world works today that the newspapers aren't reporting. You'd be forgiven for thinking its highbrow because it is a little compared to many on this list. However, content is cut from the latest investigative journalism that will take your general knowledge game to the next level.
Fun Fact: In 2020, Penguin Books reported a 30% increase in sales of The Communist Manifesto as Gen-Z take an interest in Marx's ideas.
When you've finished supercharging your brainpower, why don't you test your knowledge with a quiz? KwizzBit is an interactive quiz service that lets you host and play amazing quizzes from anywhere in the world. Learn more about how it works or how you can host your own virtual quiz.