Hybrid events are the new kid on the block.
The fact you're on this page at all, means you've probably heard the term, but don't know exactly what they are.
By the end of this post, you'll know exactly what a hybrid event is and the benefits they possess.
What is a hybrid event?

Quite simply, hybrid events have both a live and a virtual audience.
You take your physical event and all of your scheduled content, speakers, dance troupes (etc. etc.), and utilise virtual event technology to create an immersive online experience that exists alongside it. The word 'immersive' is important here. Hybrid events are not physical events with tech elements which treat the virtual participant as secondary, like a simple live stream or a recording that they can access afterwards. No, no – instead they enable online attendees to actively participate in real time using their mobile phone, laptop or tablet from the comfort of their own home.
What are the benefits of hybrid events?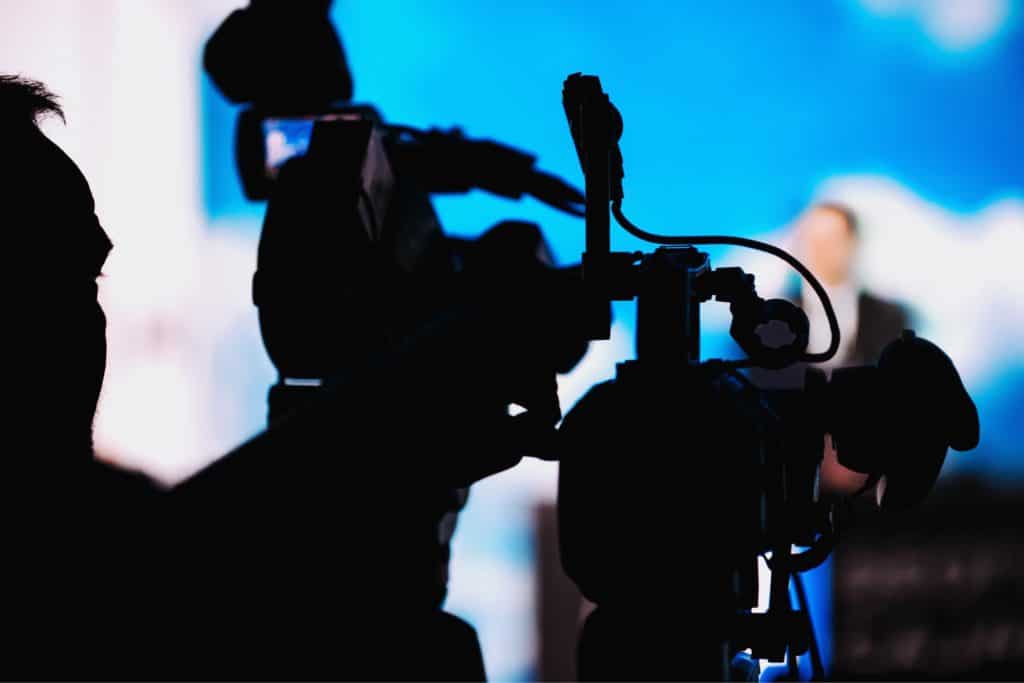 Attract a bigger, wider audience
Hybrid events allow you to host more attendees using your virtual platform, compared to in-person events which have clear physical restrictions e.g. venue capacity. Geographical restrictions also don't apply to hybrid events, and enable them (with the right marketing) to reach a new, global audience who are passionate about your content.
Participating virtually can also help build your audience closer to home. Attending an event is a commitment that many people might struggle to fit into their hectic lives. Work, travel and cost are all factors in their decision-making process, and they simply might not be interested enough to think that it's worth the hassle. Hybrid events therefore give customers the flexibility to attend your event in a way that could be far more suited to their individual circumstances, plus give on-the-fencers a compelling incentive to attend.
Greater return on investment
With a greater reach, comes greater opportunities. More people will attend your event, which appeals strongly to potential sponsors willing to pay to draw attention to their brand, especially if they can do so at a reduced rate. After all, why do you think sponsoring a local football team costs so much less than sponsoring in the Premier League?
Increased cash flow will then open doors for you to expand and develop your events further, enabling investment in the best tech platforms or in hiring better guest speakers, and in turn allowing your events to grow from strength to strength.
Increased engagement
Despite the common assumption being that higher engagement comes from physical events due to meetings, Q&As and networking, a recent study reported the same or higher participation levels in 86% of virtual participants. By utilising hybrid events you can therefore access the best of both worlds.
Hybrid attendees actively consume event content using their own devices, and react in real time to what's happening in front of them. Whether they're liking, sharing, commenting or tagging away, it's all second nature to people these days, and so works perfectly within a hybrid setting!
Event organisers can use this to their advantage too. By creating a distinctive live experience with immersive and interactive activities, online participants will feel the fear of missing out if they don't engage fully. These feelings can be leveraged to help facilitate more engagement, by fielding questions, polls and creating networking channels.
The online audience journey is more straightforward than in-person as you know exactly which sessions they are attending. This means hybrid events can tailor questionnaires, surveys to attendees, insert them into targeted sales funnels or suggest other event activities to drive further engagement.
Make your budget go further
I know what you're thinking; how can hybrid events which require both a physical space and virtual technology actually be kinder to my budget?
Successfully offering a virtual experience that gives attendees both flexibility and value will grant you the ability to hire a smaller, more intimate venue. For example, if you have 10,000 attendees, a large percentile of them would probably have to factor in food, travel and accommodation expenses.
Not having to deal with extraneous factors makes the opportunity much more attractive to many people, particularly those who are on the fence about attending. This helps to relieve the pressure on logistical issues for yourself too; food and drink costs have on average been reported to eat up 34% of an event's total budget, whilst accommodation accounts for 23%.
Savings in the above areas can then be used to improve your hybrid approach. Investment on the 'in-person' side could be used to create a more personalised and rewarding experience for your core fanbase (make no mistake, your core fans will always attend face-to-face). On the other hand, investing in an advanced virtual platform full of interaction opportunities will ensure that your online attendees come away from their screens feeling enlightened.
Better environmental impact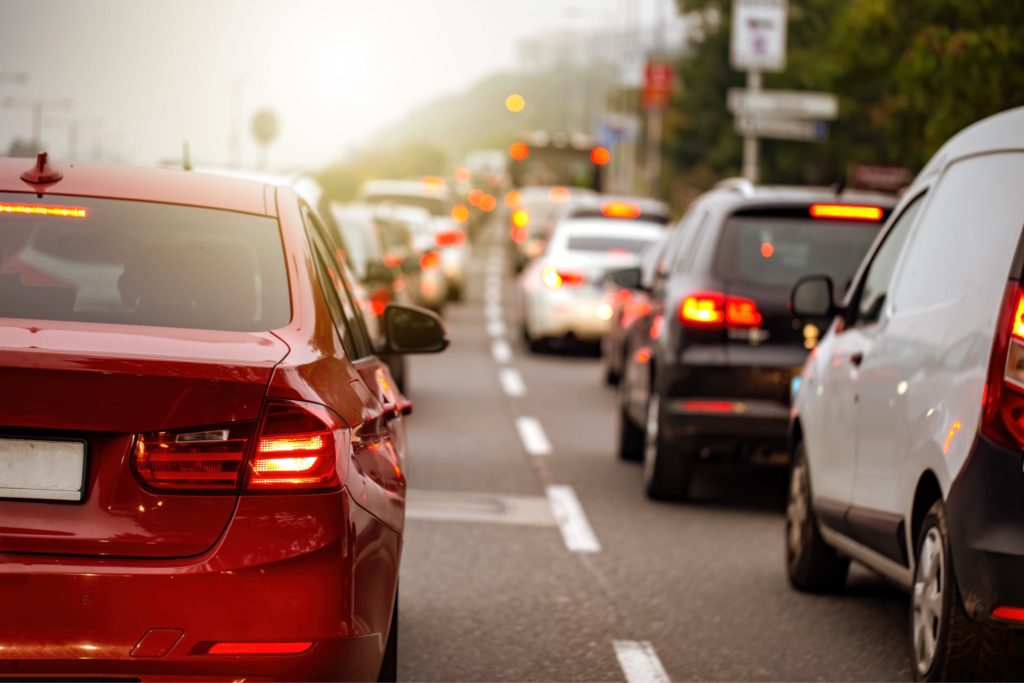 A major benefit of hybrid events is that they can substantially help to reduce your event's carbon footprint solely by including virtual elements. For instance, taking a hybrid approach entails;
Less travel, with fewer journeys in cars, trains and planes bringing people to your location. This will help reduce transportation emissions significantly.
Less food waste (which accounts for 6% of global greenhouse gas emissions), also due to fewer people in physical attendance.
Less plastic, as less food waste means less single use plastic used for things like cups and cutlery.
Going digital, as you won't need to print as many flyers and brochures as they can be sent digitally at a fraction of the cost.
Did you know that 59% of event organisers and guests reported feeling environmental responsibility for events in 2020, compared to 6% the year before? This represents a huge shift in our collective mindset, as the importance of going green finally enters mainstream thought. Be on the ball and ahead of your competitors by making reduced environmental impact a key target of your events, in 2021 and beyond.
More data, better insights
Utilising virtual event platforms allows you to capture, scrutinise and report on just about every action an online attendee makes. You can track everything from how many unique visitors attended a session, to how long they stayed, and even what their next actions were. Users can give feedback on sessions, whilst chat messages and social activity is super useful for identifying trends, concerns and questions. All of this data is therefore crucial in helping you to increase the quality of any future events you may host
On the flip side, capturing data from physical events is riddled with challenges. You may be able to get a rough idea of people who attended, but anything more detailed relies solely on feedback forms being successfully and adequately filled out. Even then, it can be very difficult to get an accurate idea of how engaging your event was.
Hybrid events aren't just beneficial for you either; virtual technology actually allows you to provide sponsors with granular data to support their return on investment. Impressions, click through rates, costs per click and conversions all justify your event's pulling power, and may enable you to negotiate better deals for future events.
In the immediate post-COVID world, intelligently analysing event data will be vital for event organisers to deliver results, as planning teams and budgets will likely be significantly smaller for many companies.
Is the hybrid approach the future of events?
To put it neatly, yes.
Recent studies found that 97% of event marketers believe a hybrid approach will be more popular than ever in 2021 and beyond. 50.7% of marketers also think that all future live events will be hybrid.
The pandemic pushed the virtual landscape firmly into the forefront of society. It became the norm for millions of people to attend events from the comfort of their homes and drove huge value for event organisers. As physical events have returned, organisers have adapted to manage the changing demands of consumers with the need to deliver a successful return on investment.
Hybrid events are perfectly poised to satisfy the consumer who can now ask themselves; "do I actually have to go?". Sometimes they'll want and need to go in person. Other times, watching from the sofa, pyjama-clad with a brew in hand will do just fine.
Here at KwizzBit, we're specialists in delivering interactive trivia to hundreds of physical and virtual events for a range of purposes, from corporate training to social quiz nights.
As a web-based service, we can deliver a seamless hybrid quiz event which enables physical and virtual audiences to compete against each other, using their mobile phones in real time. If you're interested in working with us, check out how KwizzBit works, or sign up for a free account to host your own demo quiz.