Just 5 years ago La La Land – sorry, Moonlight – won Best Picture at the Oscars, Salt Bae was unleashed upon the world and the idea for KwizzBit was written on the back of a beermat.
A lot has changed since then.
Over 2000 pubs have used KwizzBit for their quiz nights. More than £100,000 has been raised for charity. Companies like Nintendo, Amazon, Guinness and Strongbow have used it to engage their audiences. More than 500,000 players across the world have experienced our unique take on trivia
But the biggest change arrives today, as we introduce you to our brand-new interactive quiz platform… KwizzBit 2.0.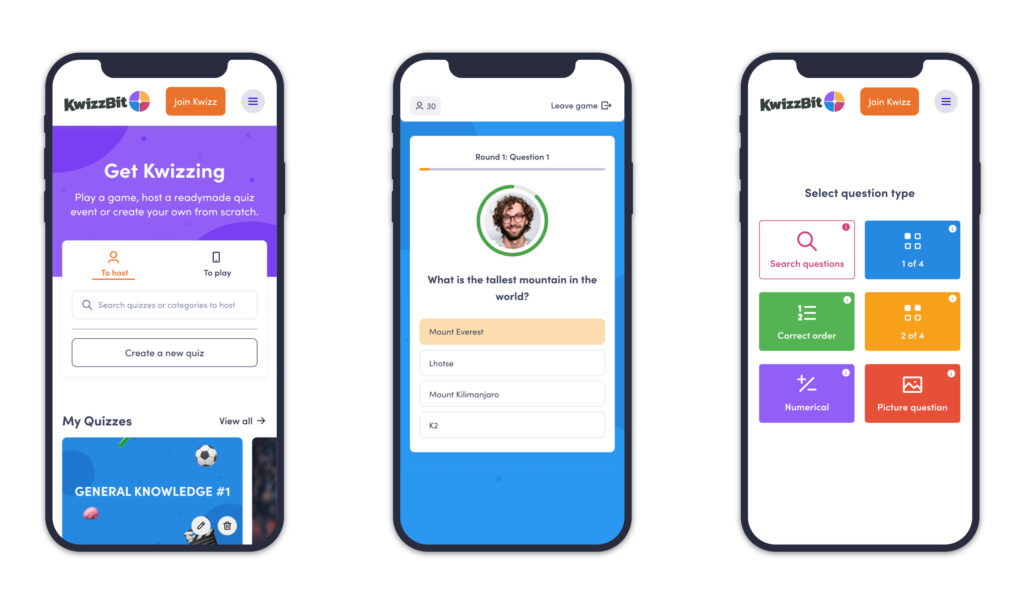 Why all the fuss?
All we ever set out to do was help people host amazing quizzes, no matter where they were in the world. It all started with pubs. Cheating was rife and the great British pastime was in danger. We developed KwizzBit to breathe new life into pub quizzing.
When the pandemic hit and pubs closed we discovered the true power of trivia: it's universal. Whether it's the thrill of the friendly competition, the dopamine rush of answering questions or the social bonding that takes place between players, people love stimulating their brain matter with trivia. It became our mission to allow users to quiz anyone, on anything, from anywhere.

What's new?
Building on our core principles of simple, exciting gameplay and top-notch trivia, we've introduced a range of new features to help you build, host and play the best quizzes, your way.

Connect up to 100,000 players to a single game
After rebuilding our software from the bottom up using the latest serverless architecture, it's now possible to engage with large audiences in real-time.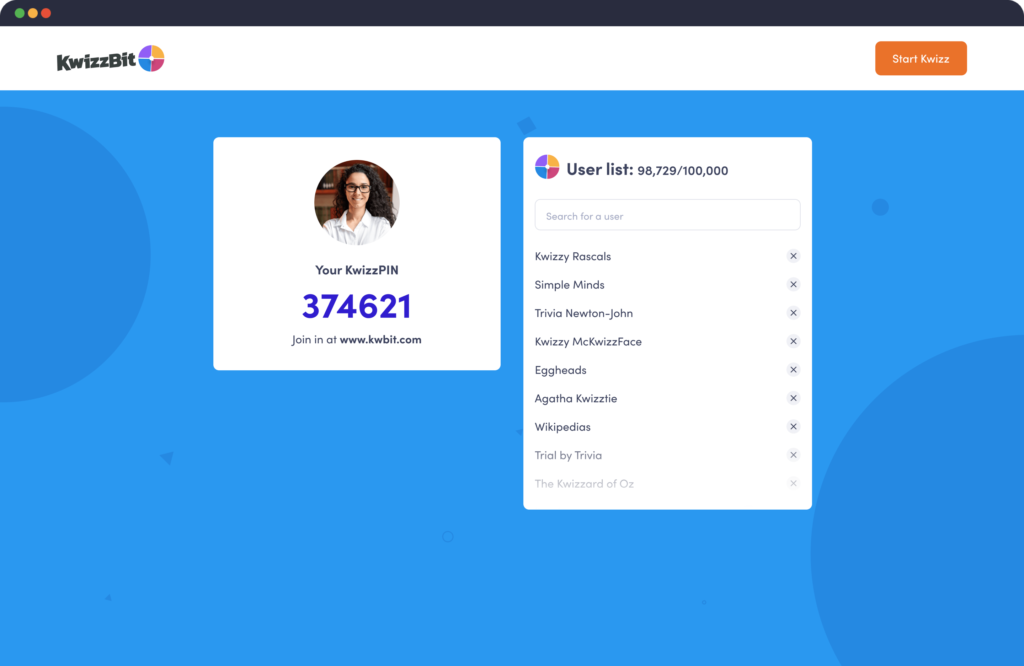 Built for virtual quizzing 
You can instantly host a virtual quiz with your audience using your webcam or front phone camera, or connect using third party tools like Zoom and YouTube.

Create quizzes, fast
A search-based quiz builder enables you to create your own quizzes within minutes from our database of 30,000+ questions. Alternatively, you can create your own quizzes with our simple question builder.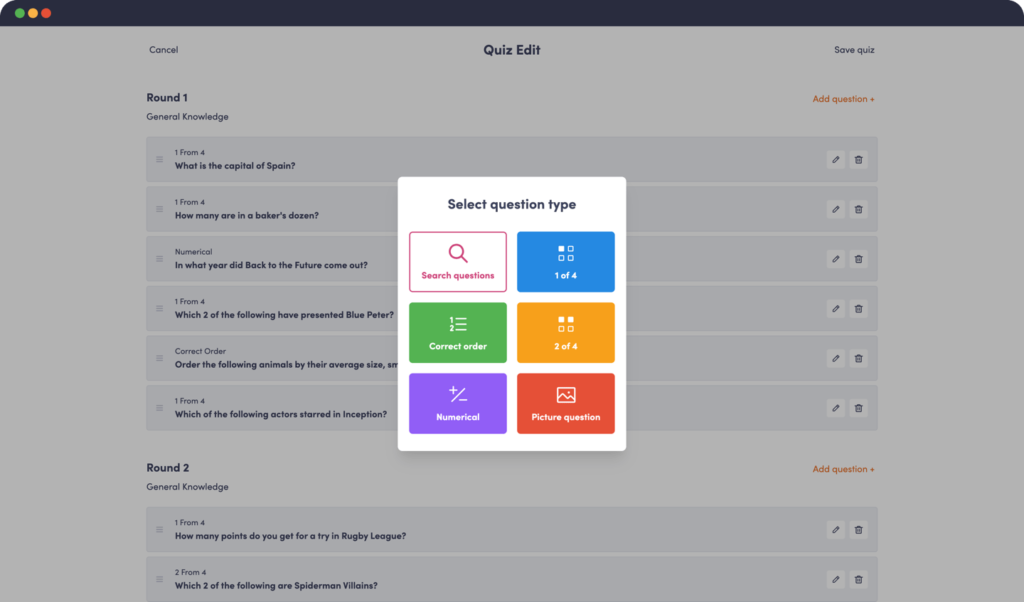 Easily find the quizzes you need
With over over 5000 readymade quizzes covering hundreds of topics, finding the right quiz became difficult in KwizzBit 1.0. By redesigning the KwizzBit dashboard with dynamic quiz categorisation and search functions we've made finding quizzes a breeze on mobile, tablet and desktop.
Schedule your events
Organise your events ahead of time and share links across the web that enable your audience to quickly join quizzes. Featuring a countdown timer for your events, it allows participants to know exactly when it's time to quiz. It's perfect for managing your regular events, both virtually and in-person.

If it ain't broke…
We absolutely didn't want to lose any of the cool features we've integrated into your quizzing experience over the last 5 years. So we polished them up and integrated them back into the system alongside our new fangled ones. They include:
Multiple question types
Global leaderboards
White labelling functionality
End game CTA links.
It's free, forever
Yes, you read that right. You can quiz anyone, on anything, from anywhere with up to 4 players for free. We're giving you unlimited access to our new interactive quiz platform and every single one of its features.
No free trial periods. No strings attached. No funny stuff.
So without further ado, it's our pleasure to welcome you to KwizzBit 2.0.
Cue the explosion sounds, the fireworks and the airhorns, unleash the cabaret, uncork the champagne and get your fast fingers ready.
It's quiz time!
Important: If you are a current KwizzBit subscriber using the old system, you must sign up for a new account using your existing login details to have all your account data and quizzes transferred into KwizzBit 2.0.